Industrial
TRAINING
We are here to provide helping hand to those who are on their way to start a new phase of life and that is from Classrooms to the corporate offices. In simple words, we are offering industrial training for those students who are willing to make their future bright by opting a career in Web Development and Designing. We offer industrial training for both 6 weeks and 6 months. Our professional trainers have years of experience in IT sector, so we can claim to give our trainees a perfect guidance as per their requirements.
If you are seeking the best place for 6 months industrial training in Mohali, our organization is highly recommended. We are not only improving your technical skills, but we are also preparing you for presenting yourself professionally.
We do it by offering you Communication Skills Training. This is also a unique and most important part of our training course. We call it important because we know that if you want to be a perfect IT professional, only learning technical skills is not enough. You are needed to be skilled enough to present your technique in an effective way, and our Communication Skills Training has been designed by keeping this important aspect in mind. In short, our industrial training includes all the things which new web professionals need to have before starting their career.
Here is the brief information of techniques you are going to learn with us in your PHP industrial training
Web Development
When you select a Web Development Company for industrial training in Chandigarh/Mohali, you see live work environment and we can say it is the best professional environment that you'll find in Northern India considering the number of organizations providing the web development services for many years now. In addition to it, here you can keep yourself updated with the latest techniques which are trending up these days, and during the course of learning, you also get to know which technology is best suited for you. Focusing on our 6 months' PHP Training Course, we start with an interview to check your skill-set as well as knowledge level and then move to the basics of Core PHP/MYSQL and proceed with important Frameworks and CMS's based on Core PHP like:
1) Cakephp
2) WordPress
3) Magento
4) Drupal
5) Prestashop
6) Codeigniter
7) Joomla
Moreover, there is no limitation on learning as it all depends on your learning capabilities. In the last phase of the training, you work on a live project and a programming test, with the help of which you can evaluate your skills which you shall learn with us.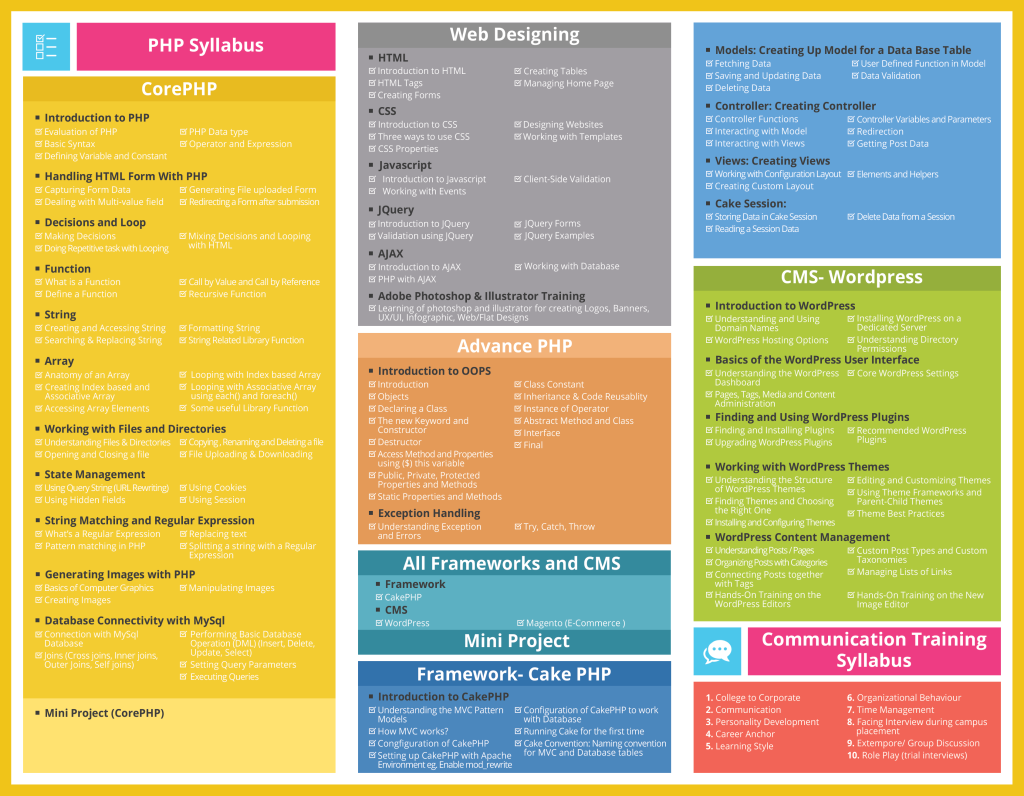 Web Designing
Along with training in Web Development, we are also offering expert guidance for those who have keen interest in Web Designing. If you join us for Six Month Web Designing Training, you shall be perfect in:
1) HTML5, Responsive HTML, Bootstrap 3.0
2) CSS
3) Java Script
4) JQuery
5) Ajax
6) Adobe Photoshop
7) Adobe illustrator
All these techniques are taught by our designing experts. Moreover, they are available to answer all your queries during this course.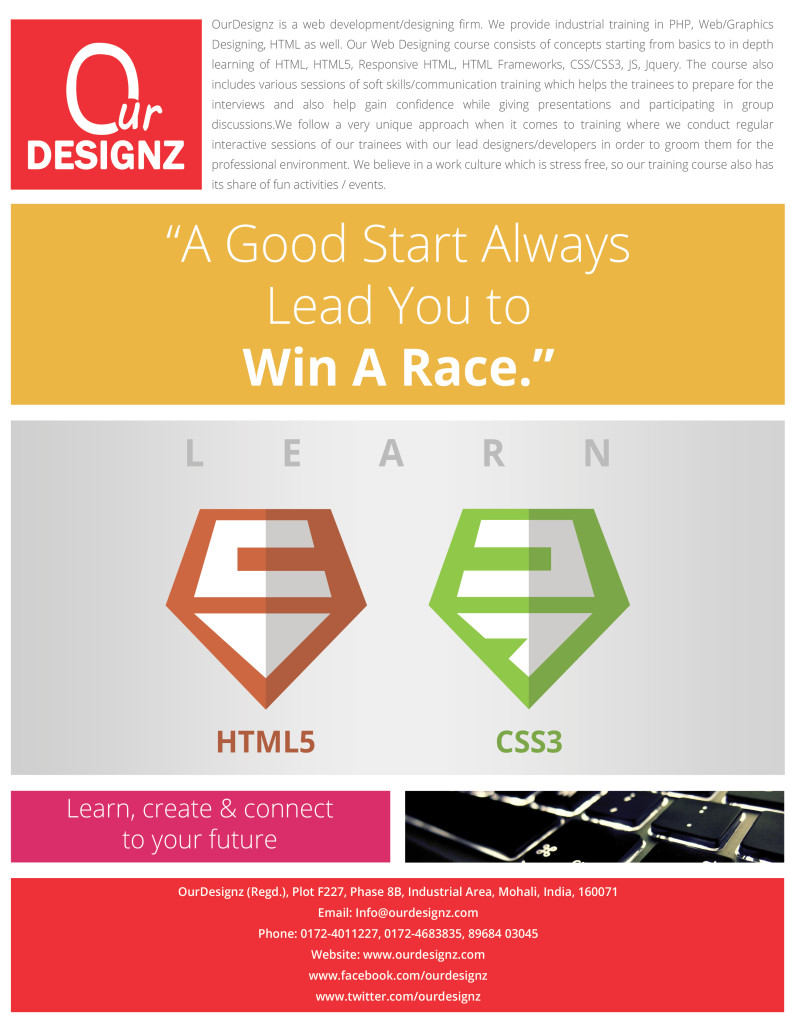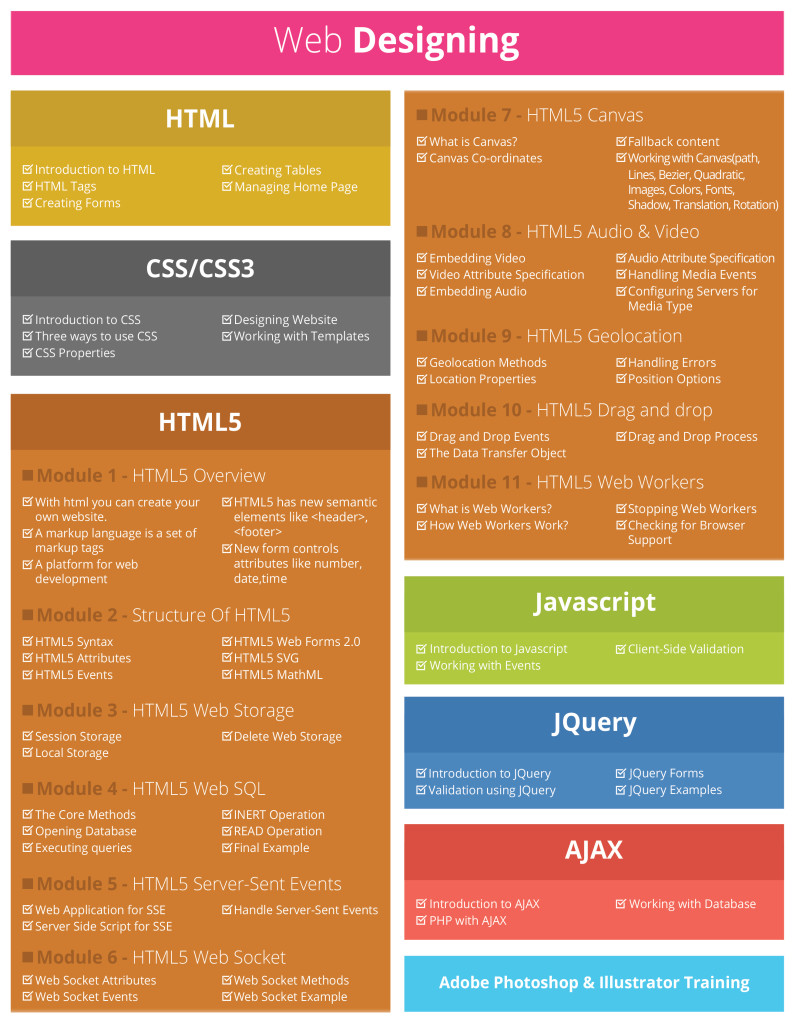 Android & iOS
Are you planning to foray into the world of mobile apps development?
Here we are, offering, 6weeks/6months internship program in Android and ios app development. We provide customized corporate training with our dedicated pool of experts where our trainees get a perfect guidance as per their requirements. Our objective of Android & ios Internship Program is to assist graduates in enhancing their overall skill set to improve their employability level to match industry expectations. Any B.E/ B.Tech/ M.C.A/ M.Sc computers/ M.Tech student in any stream can choose mobile apps development training as his career.
Additional Training to add more perfection in your Industrial Training
Communication Skills Training
This training will help you in adding the perfection in your presentation skills.
Here we try and develop a confident, professional behavior within you. We will do the Trial interviews with you, so that you can be prepared for future after your industrial training. Here are some main aspects of this section:
Communication skills
Personality Development
Group Discussions
Rate of Speech
Correct words usage while speaking
Fluency while speaking the language
Employment after Training
This is the mostly asked question; we hear from the training candidates. The answer is simple, if we are offering industrial training to you; indirectly we are preparing future for our organization and our industry as well. If your skill set suit our requirements in the best possible way, we will be glad to work with you.
Who is Eligible?
Students, who are pursuing or have completed BE/B.Tech, BCA, MSC Computer Science and MCA, can contact us if they are willing to complete their industrial training in Mohali.
Contact Us Today!